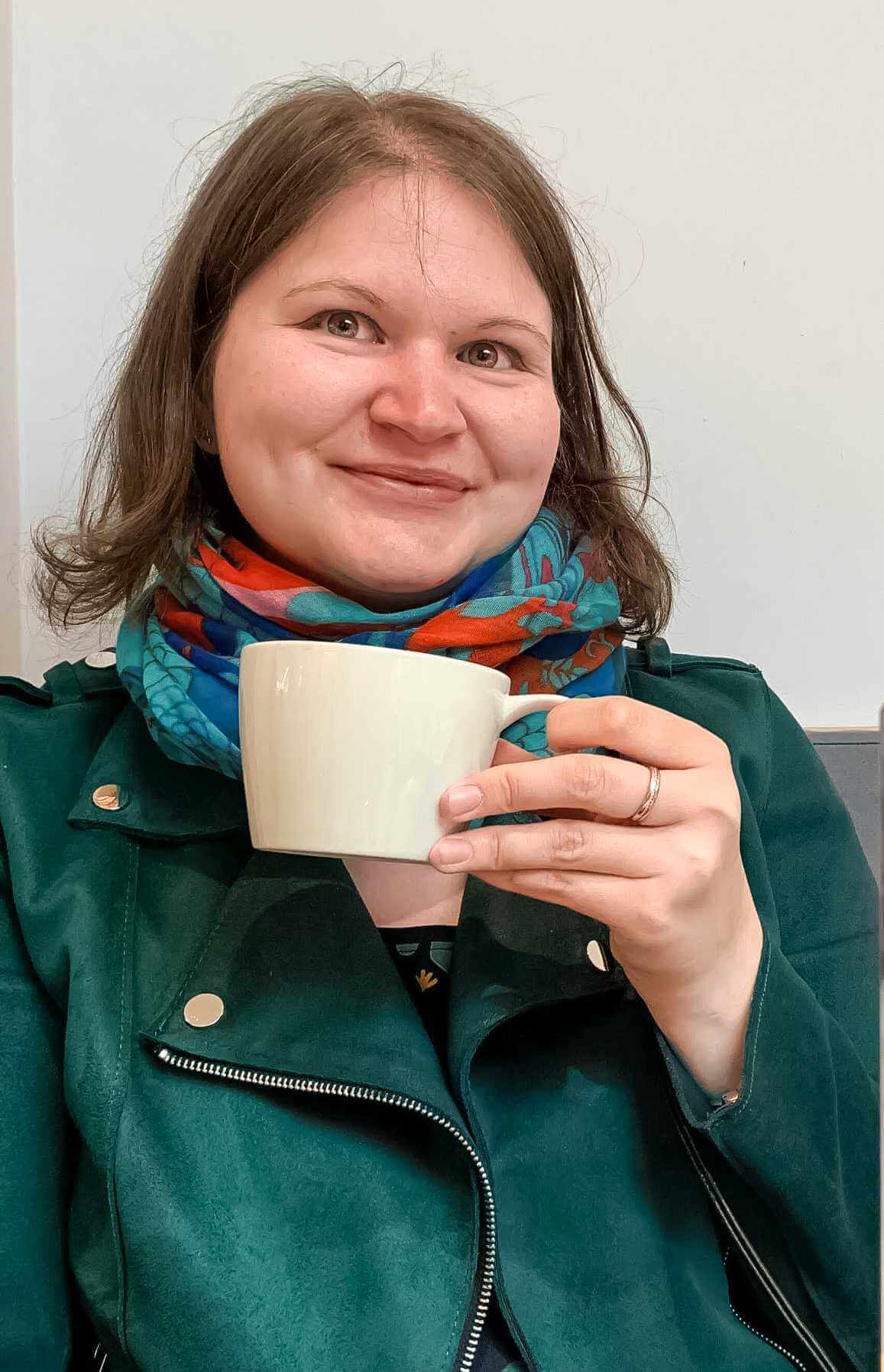 I'm Gabriella Szabo
Specialty coffee enthusiast, devoted specialty coffee shop visitor.
I consider coffee as a luxury good, so I'm looking for coffee places with this approach. At the beginning I rewarded myself with a big cup of cappuccino as part of my morning routine on my way to work in one of the shops of a big coffee chain.
My first really memorable specialty coffee moment took place in May 2016 in Reykjavik, Iceland. Together with my Husband we went into a coffee house, which seemed pretty from the outside and came out as specialty fans.
From here it was a straight way – through flat white – to the black coffee, in my case the filter.
I live in Budapest and luckily there are plenty of specialty cafes here, this way I have the possibility to get to know a wide coffee selection – both from Hungarian and international roasters – and visit new places as well. My aim is to provide information to the coffee fans, enthusiasts, guiding them through the specialty coffee shops of Budapest and helping them find their favourite place.
Nevertheless, I truly love travelling and exploring new places, hence my other main focus would be to prepare coffee tour reports. When I'm getting ready for a new adventure, my goal is to review the coffee shops of the city first. I organise a specialty coffee tour, get in touch with cafes and discover the local selection.
Coffee gives me the possibility to get to know interesting people, coffees, origins and coffee related stories. The enthusiasm, the love and the common interest bring people together.
Every cafe has its own story and I would like to share these with You.
During my visits I evaluate coffee shops based on the three criteria below:
Coffee: I mainly drink filter coffee, so through that I can judge the quality of coffee at the given place. I like the fruity flavour profile with freshness, pleasant acidity, clear notes of the place of origin, the terroir and the method of production, the process itself.
In case of those places, where only espresso-based drinks are available, I stay with the black version, hence I consume espresso with nothing added to it.
Service: The possibility to connect with the barista – who is preparing my coffee – is really important for me. This helps me getting to know the coffee and gives me the chance to follow the coffee preparation process.
One cafe owner told me the following very appositely: 'The most important thing is to have the right barista behind the counter', as at the end of the day his/her personality would be the one, which sells the coffee as part of the specialty lifestyle.
Atmosphere: Every café is unique and has its own specific atmosphere. I'm looking for those places, which have some extra above this, which cannot always be defined easily, it could be a painting, pictures, special colour world, interior design, unique coffee preparation tools or just simply the feeling, that I like being there, I feel myself at home there.
Get in touch
Send me a message, if you would like to share your cafe experience, story with me or recommend a new coffee place to visit in Budapest or throughout my travels.