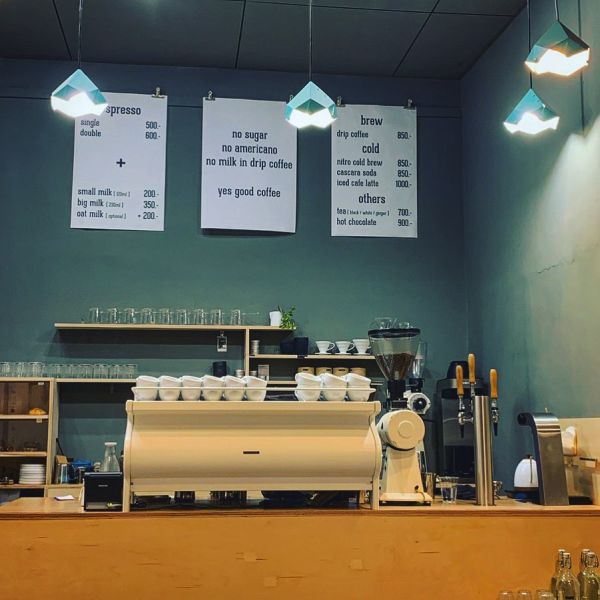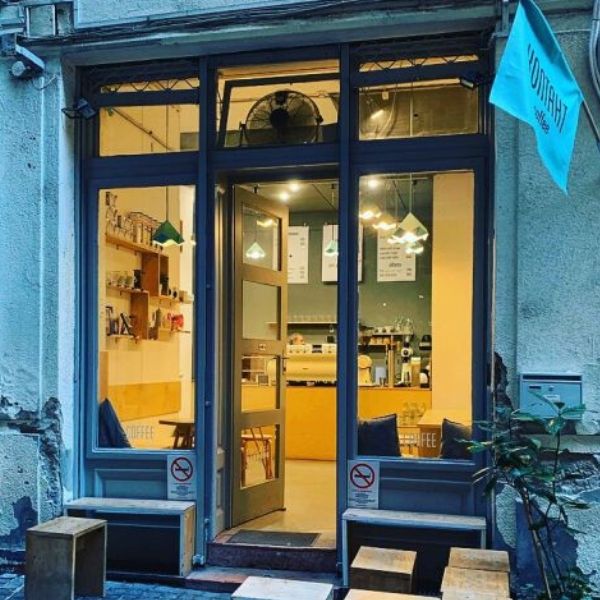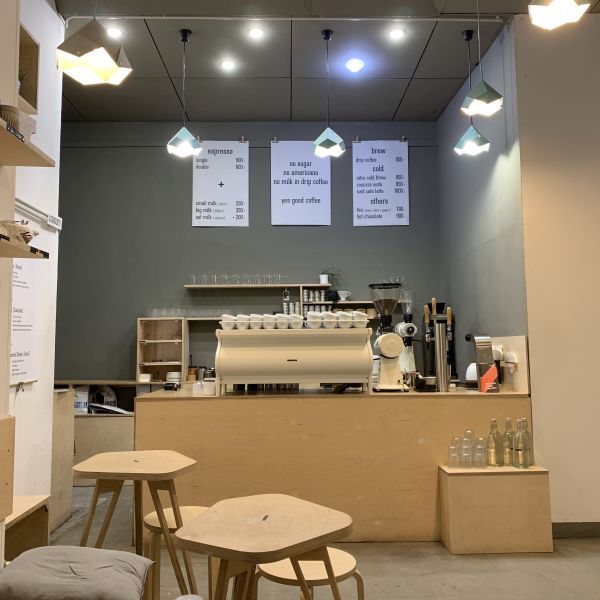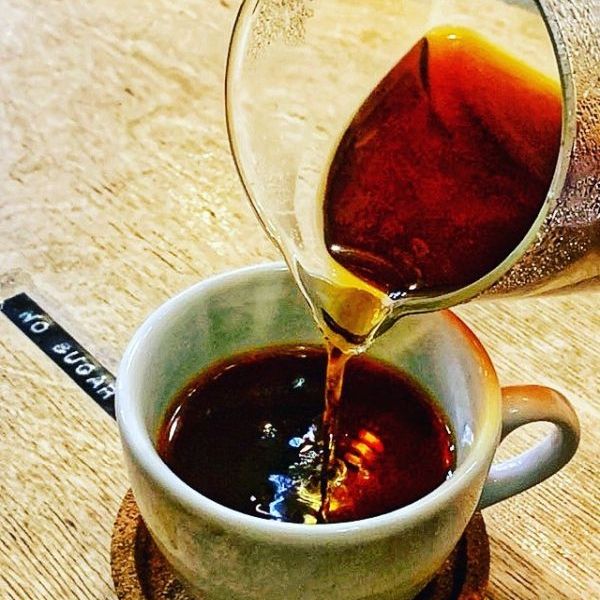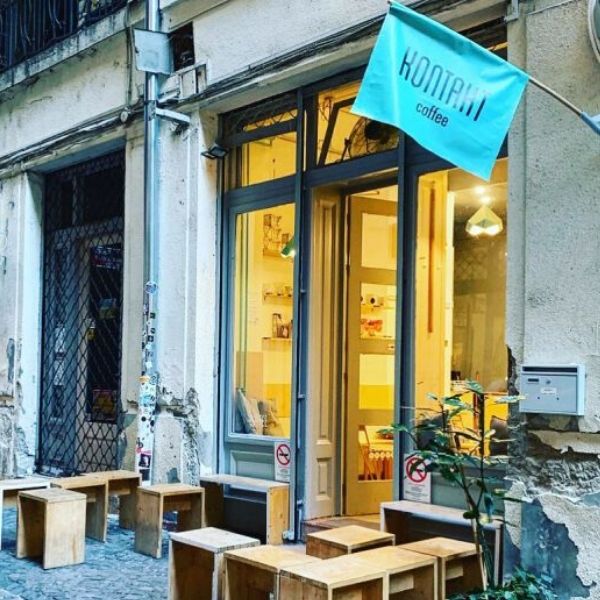 Kontakt is located in the downtown area, in the courtyard of an old civic house (Röser udvar), taking all its advantages: central, yet quiet and peaceful location.
Their motto – no sugar, no americano, no milk in filter coffee – may seem a little strict at first, but at the same time they just would like to emphasize that coffee is perfect as it is and there is no need to add anything for an excellent coffee experience.
Kontakt operates as a professional workshop in coffee circles.
Recently they have started roasting, so we can also enjoy their own roasted coffees in the coffee shop.
They play an important role in the specialty café scene of Budapest, they are often listed in domestic and international publications (e.g.: Lonely Planet's Global Coffee Tour).
'Kontakt is a small family business, that we started together with my wife and built our first regular customer circle. Our goal from the beginning was to always make good coffee and stand out with the quality. We are a professional place, some people may think us pedantic, but we prefer to say that we want to keep to a minimum the number of things, that take away the focus from the coffee, we would like to present. Because of this, we don't keep sugar, but in return, we put a lot of energy into making the best coffee.'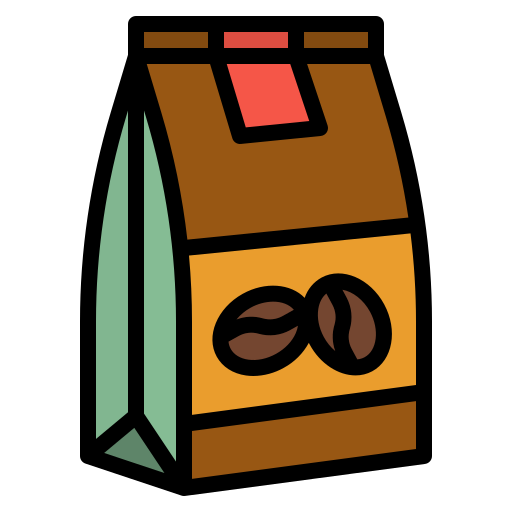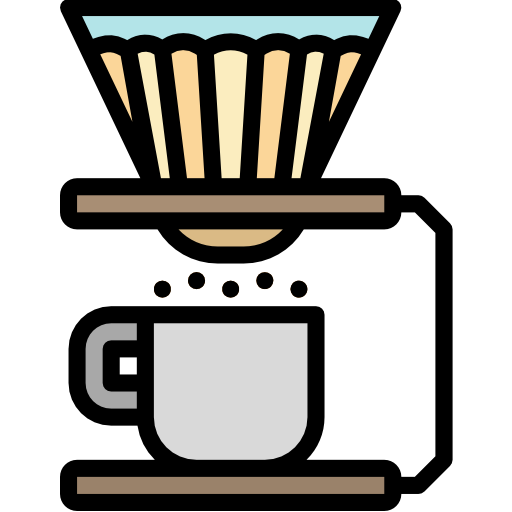 Filter coffee

V60, batch brew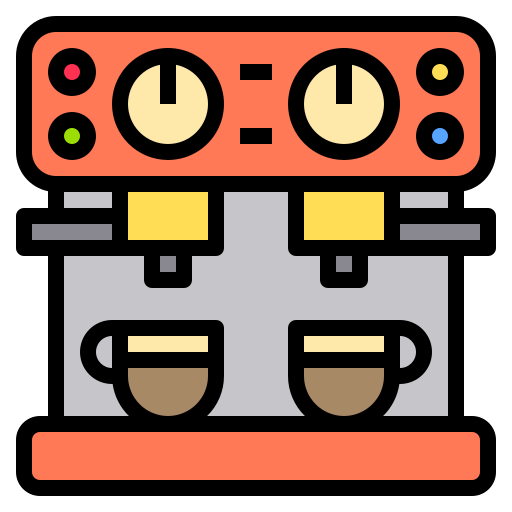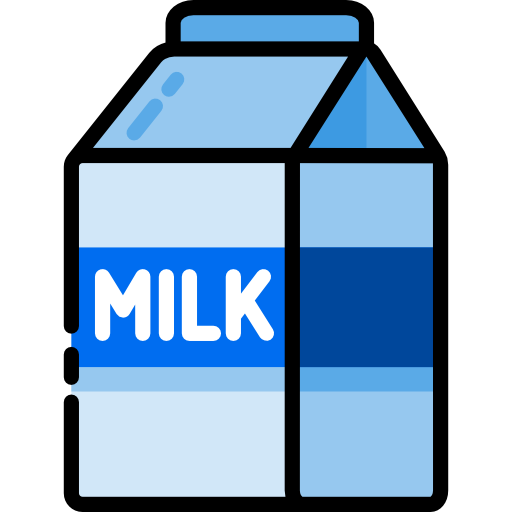 Alternative milk
Oat milk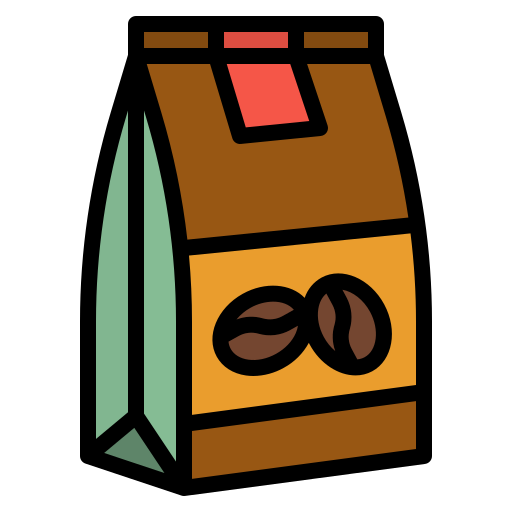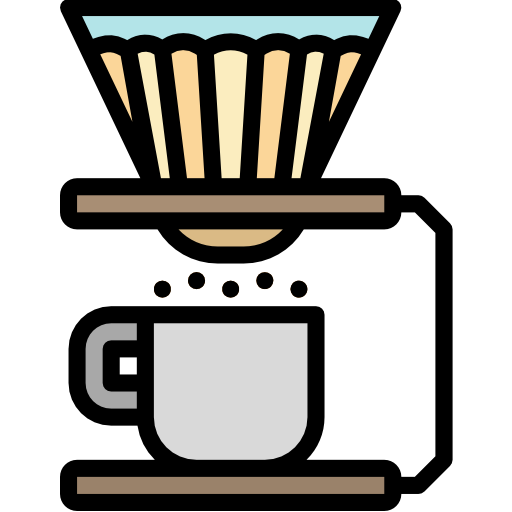 Filter coffee
V60, batch brew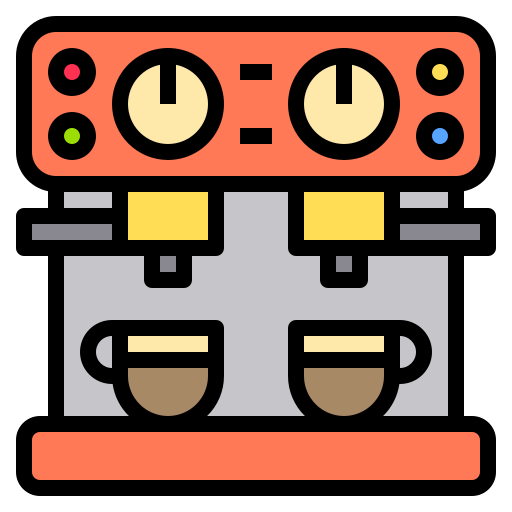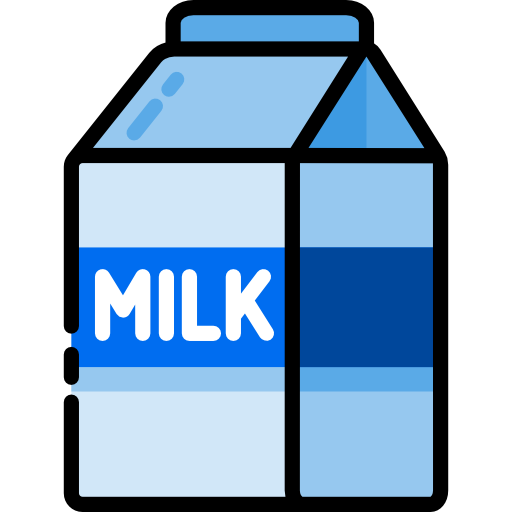 Alternative milk

Oat milk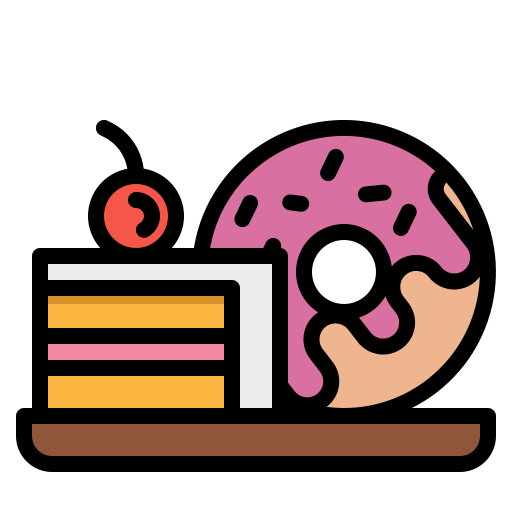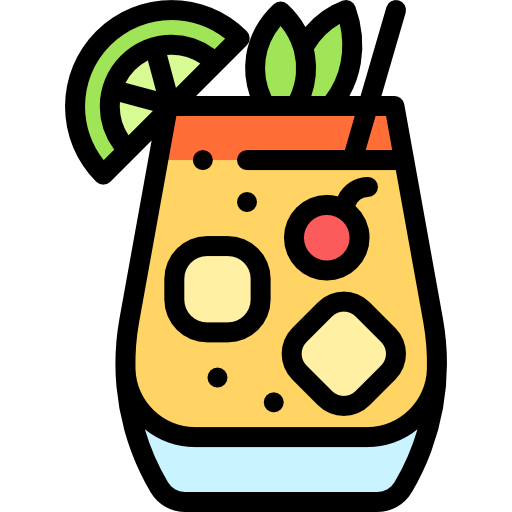 Other drinks

Specialty tea, hot chocolate, cascara soda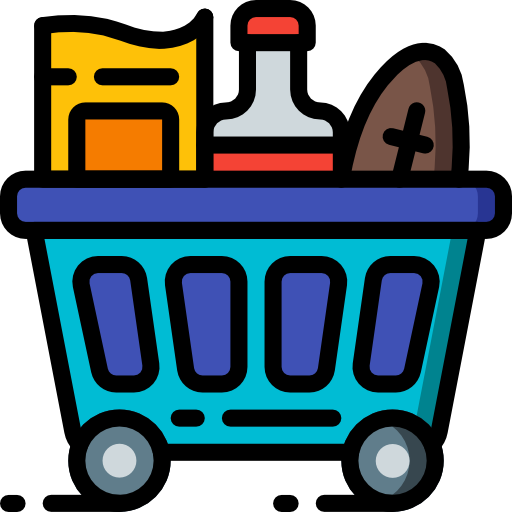 Other shopping possibilities

Standart, coffee beans, HuskeeCup, coffee making tools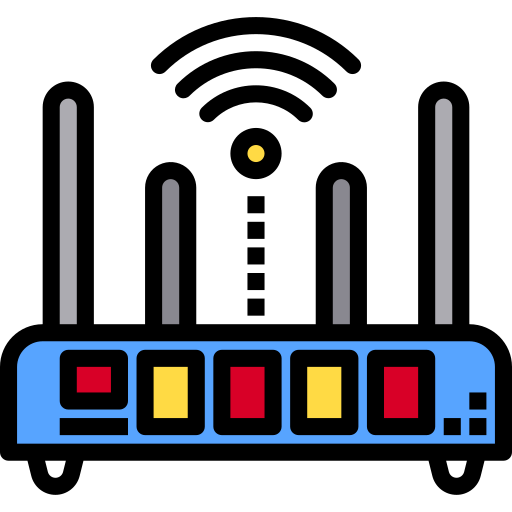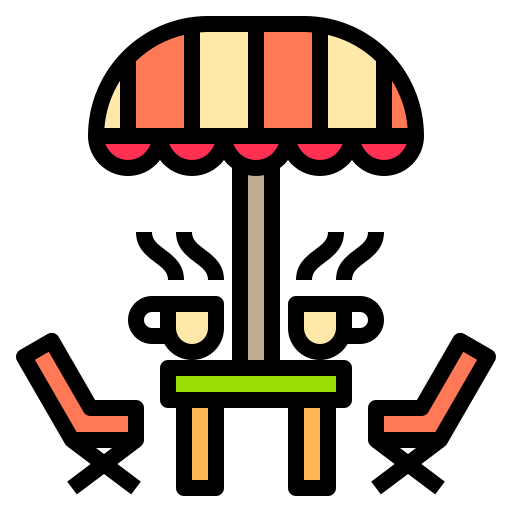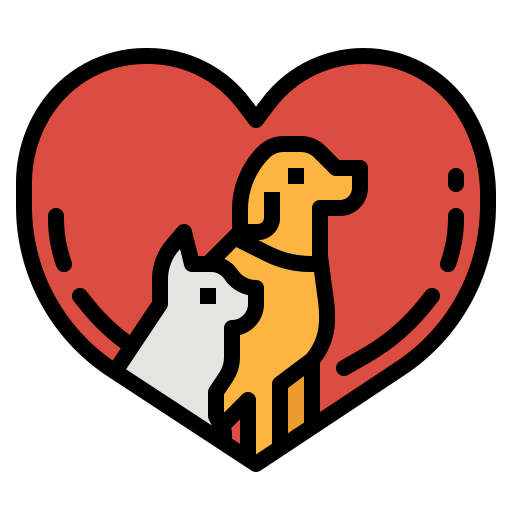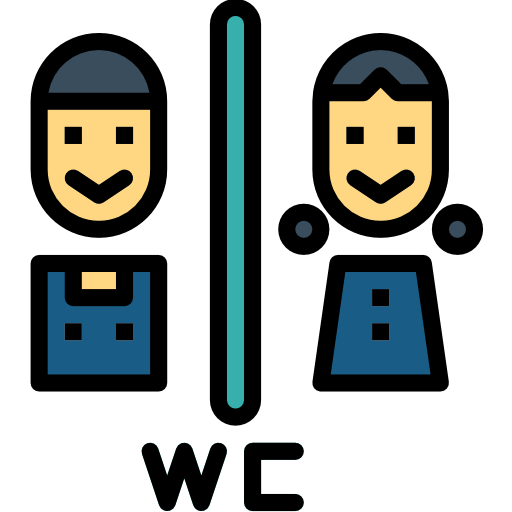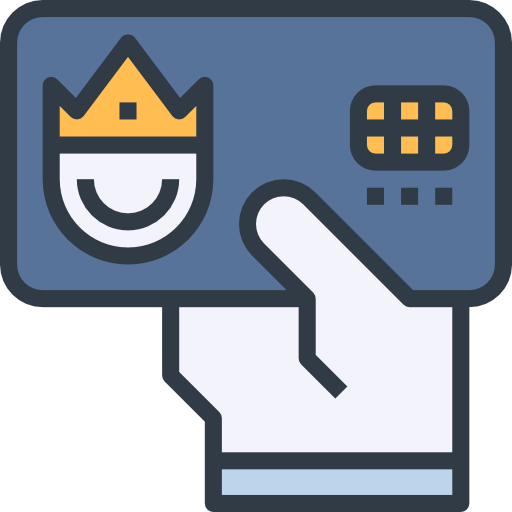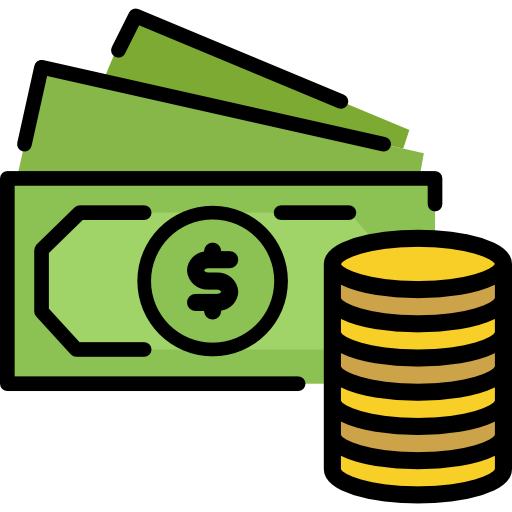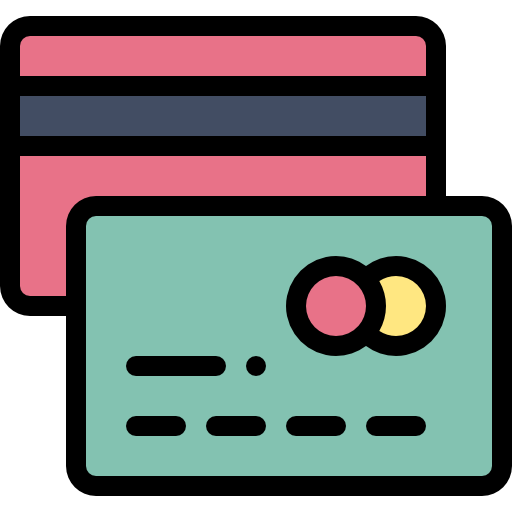 Last update: November 2020